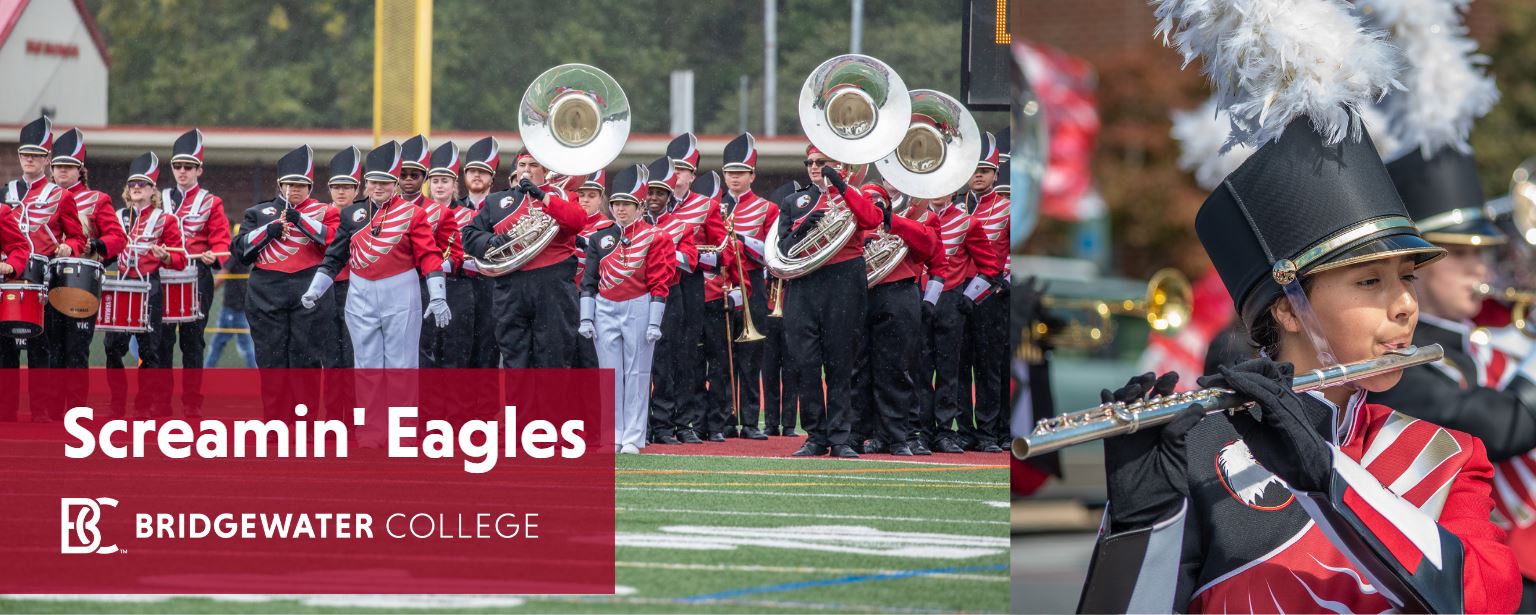 Join the Screamin' Eagles Marching Band for the full college band experience on Saturday, November 11!
During High School Band Day, you will:
Perform with our band on the field during the final song of the halftime show!
Play with our band in the stands during the football game
Learn about the BC Screamin' Eagles Marching Band
Enjoy a free game day lunch on us 
Warm up with our band during pre-game rehearsal

Agenda for the day:
8:30-9 a.m: Window for check in
9-9:45 a.m: Meet Prof. Flowe and learn more about BC
10-11 a.m: Band rehearsal / Parents: Q&A with Dr. Christine Carrillo, Chair of BC Music Department
11 a.m.-12 p.m: Lunch with the band
12-1 p m: Campus tour with admissions (optional)
2 p.m: Game kick-off

Remember to bring your instrument!